Boot Camp Web-Based Training
Private Web based training is live, Internet-based training using your Internet connected computer and telephone.
Boot Camp Private Web-Based Training Advantages:
You can incorporate your data extraction and reporting requirements, just like my on-site training, thereby completing projects you have on your desk and insuring a positive ROI.
Smaller time investment than standard courses, only three day sessions (3.5 hour block per session) are required.
Lower cost than on-site training: $4,500 for up to six individuals. Call for pricing for more than six individuals.  

Zero employee travel cost. Provides training for employees at different locations—no need to travel to one central location.
No schedule interruptions, you train at your desk or your training room. No need to go out of town or disrupt you and your trainee's family life.
Small class size, 6 maximum. Larger class sizes can be accommodated within certain parameters.
Process:
The training is delivered via TeamViewer in three 3.5 hour blocks, from 8:30 AM to 12:00 PM, three consecutive days.
Manuals and course exercise files are delivered prior to class date along with detailed installation instructions. These are exercise files only, not the Monarch software.
The trainee is not required to have Monarch loaded on their computer to view the course. But to do the exercises they must have Monarch running.
Audio is provided via a telephone conferencing facility.
This is a very interactive course hands-on course, it is NOT a webinar. All trainees complete exercises and projects during the class as part of the course.
At the end of each morning session the trainees are free to go back to their desks and complete their normal days' work, there is no down time due to traveling.
Upon conclusion of the course the trainees will be up and running Monarch and able to deliver data extractions on their own.
Boot Camp Private Training Fee
$4,500.00 for up to six individuals.  Call for pricing for more than six individuals.
The class is taught in three 3.5-hour increments, all morning sessions. You then have the rest of your day to attend to work responsibilities and review the material covered that morning.
When doing one-on-one training the expended class time is considerably shorter than a group class. This is due to the customized nature of the class—it is taught specifically to your learning style.
MrMonarch Boot Camp Training Curriculum (pdf)
---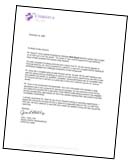 "I strongly recommend Mr. Gross for any of your Monarch Training or consulting requirements. I believe the training he provided will have a direct and measurable effect on how our staff does their jobs. He was a pleasure to work with and I would not hesitate to bring him back should the need arise."